Ladera Little League's 9-11 Division are California District 25 Little League Champions. Join us by supporting the players for the next level, the Section 4 Tournament hosted by Riviera Little League: 23600 Ocean Ave Torrance, CA. Our team plays on Saturday July 16, 2016 at 1:00 PM. Click here for a link to the tournament brackets.

Looking
for exciting opportunities this summer for your player!
2016 "Science of Baseball" (STEM) Science, Technology, Engineering, and Mathematics Summer Program for 3rd and 4th grades only, hosted by the Compton Urban Youth Academy. If you have any interest in this opportunity for your child, please contact UYA Educational Development Coordinator, Rocky E. Gholson at rocky.gholson@mlb.com. Tell them Ladera Little League referred you.



"2015 Season Ladera Little League 12U All-Star Team wins District 25 Championship as 10U, 11U, and now 12U!..."
Go Ladera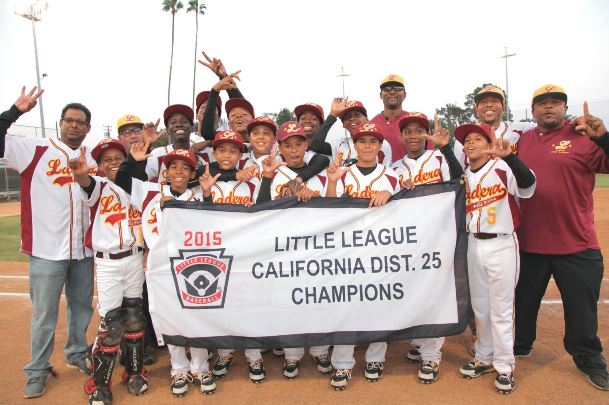 2015 TOC MAJOR'S CHAMPIONS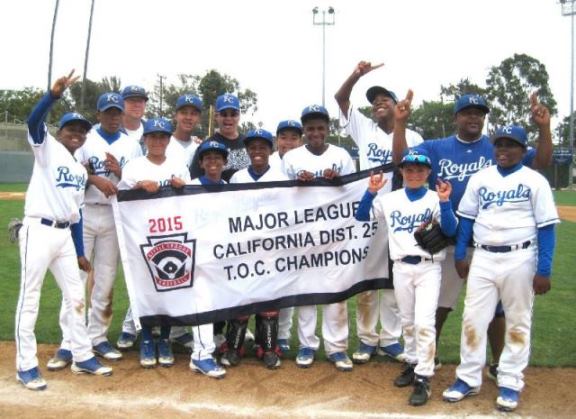 Ladera Little League Sponsors